LARGE GROUP or TEAM BUILDING EXPERIENCE
Are you looking for something different. This may be right up your ally…
Introduction: For a large group of friends, relatives, work comrads that want to connect, just have fun and have a great experience fishing off the beach or a calm water location off the land in a safe environment. A safe environment to connect, learn, have fun and to try something different.
How Long Is The Trip: This is a three hour fishing trip which may better suit the majority of people that want the introduction experience or even enough time for the more advanced or serious angler. The guiding/fishing trip will be generally in a open safe environment with plenty of space. 
What Do I Supply: For the experience on the day I supply rods, reels, accessories like sinkers, hooks, swivels, leader, lures, bait and more. You only need to bring yourselves and maybe a snack.
I can also supply all sizes of spray jackets from small to 3x x/l and surf type boots from size 6 to 13 which may be necessary during the cooler months.
The Benefits Of The Fishing Trip: The fishing trip is of course a learning experience as much as entertainment for all attending. I will show you some great tips that you can use in the future at the spot we fished. After the trip you will be much more capable to go out and find locations, fish with your new techniques and hunting skills and catch more fish.
How awesome is that!
By Booking You Have Agreed To The Terms And Conditions and The Waiver
Bellissimo Rock and Beach Guide and Tuition Terms and Conditions. 
1. To confirm the booking a deposit of 30% is required.
2. If you need to cancel the deposit is fully refunded up to 8 calender days of the guiding date.
3. If you need to cancel up to 8 calender days before the guiding date this deposit is fully refundable.
4. If you cancel within the 8 calender days of the guiding date the deposit is forfeited.
5. It is up to my discretion to cancel the guiding trip. It will not be cancelled because of light shower type conditions. It will be canceled because of rough seas, strong winds and rain. I will advise you as my client/clients of the circumstances up to one day before for a decision of where the location may be.
5. If the guiding trip is cancelled because of inclement conditions you can have your deposit fully refunded or if you like the date can be rescheduled to a day that will suit you and the group.
6. By booking this trip you accept the Terms and Conditions. 
Prices 5 to 7 persons three hour fishing trip.
• Five Students    $700.00
• Six Students      $750.00
• Seven Students $800.00
Don't deny yourself the opportunity for me to show you how to do it right!
Send me a website inquiry, give me a call, text, contact me on FB, Messenger, Wechat, Instagram and more.
LIABILITY RELEASE AND ASSUMPTION OF RISK AGREEMENT (WAIVER)
I understand that i am attending a Fishing/Guiding trip with Alex Bellissimo – Bellissimo Rock and Beach Fishing Guide/Tuition to areas that may be remote from rescue and medical or other assistance.   
I understand and assume to the risk and hazards associated with Land Based Saltwater Fishing, there risk and hazards include but are not limited to the following :    
Sun, rain, sea spray, wind and other weather conditions, waves, slippery rocks, vertical climbs, rocks walks entering and exiting, bush trail walks, long walks along the beach or rocks, injuries internal and external fishing with Bellissimo Rock and Beach Fishing Guide/Tuition, from sharp objects like knives, hooks, fish spines, invertebrates, crustaceans, sharp rocks, man made structures.    
In consideration of being accepted to participate in this fishing trip I hereby personally assume all risks and hazards of the activity, whether foreseen or not, that may befall me while I am a participant.   
I understand and agree that neither Alex Bellissimo nor its Fishing Guide/Fishing Charter Operations Owner Alex Bellissimo nor its sponsors may be held liable or responsible to me or my family or estate in any way for any injury, death or other damage to me that may occur as a result of my participation in this fishing activity or as a result of the negligence of any person, including the Released Parties and whether passive or active. I RELEASE, WAIVE, DISCHARGE AND COVENANT NOT TO SUE any of the Released Parties in respect of anything arising from the fishing activity or any related rescue operations.   
I have disclosed to you all personal medical and other details that might be relevant to my participation or if medical treatment is needed.   
BY BOOKING HEREUNDER I CONFIRM I HAVE READ AND UNDERSTOOD THE CONTENTS OF THIS RELEASE DOCUMENT.    
I CERTIFY THAT I AM 18 YEARS OF AGE OR OLDER.    
DECLARATION BY PARENT OR GUARDIAN (for Participants under 18 years of age)  
As parent or guardian and on behalf of myself and the participant: 
I have read this document and fully understand it and agree to abide

 

by the terms referred to above.
I indemnify and will keep indemnified the Released Parties on the terms referred to above.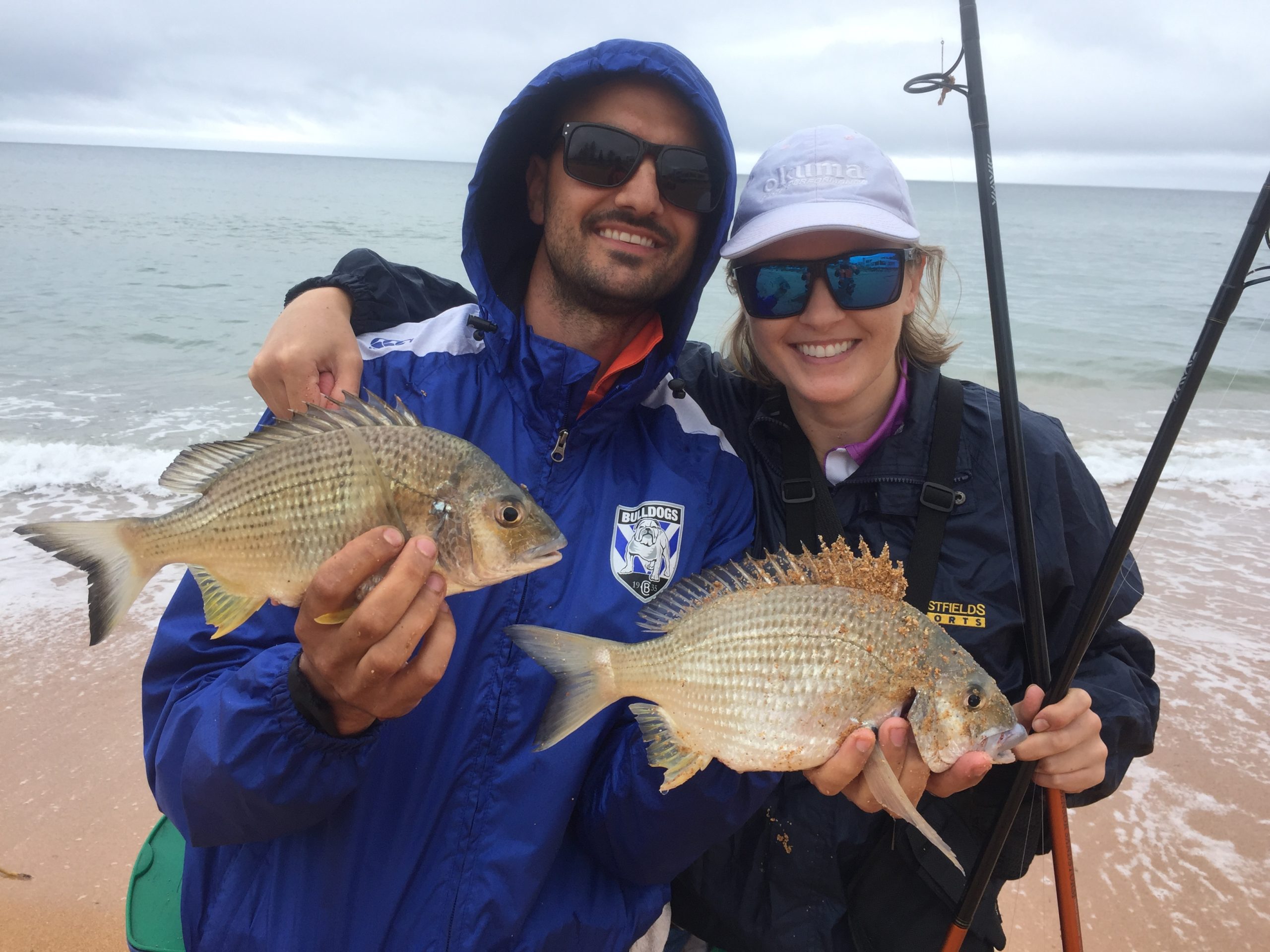 BEACH CHARTERS
Tap Photo For More Information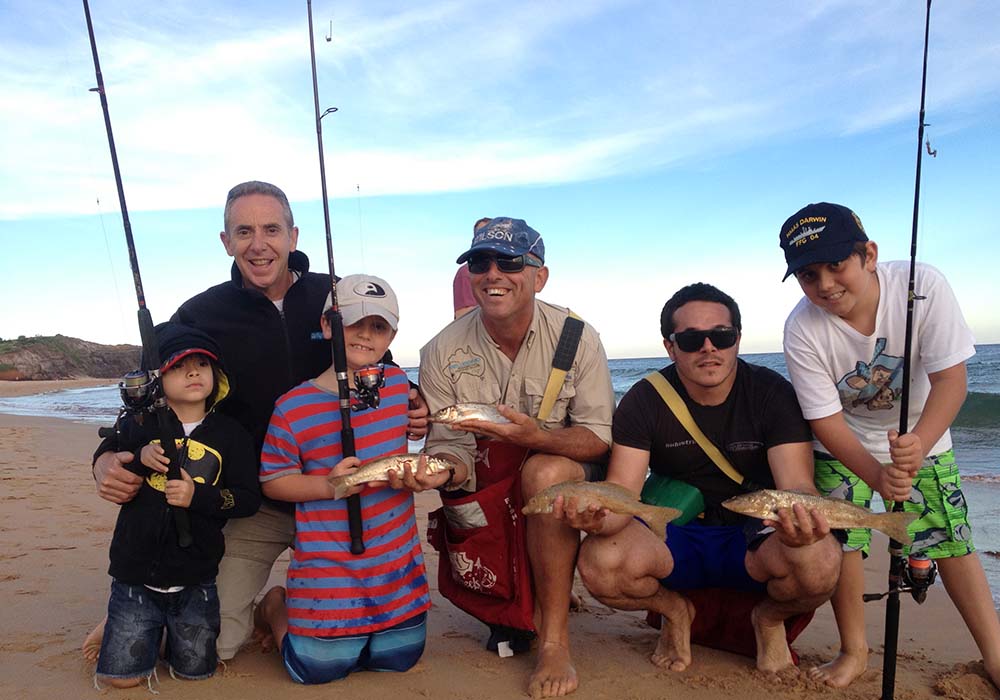 LARGER GROUP CHARTERS
Tap Photo For More Information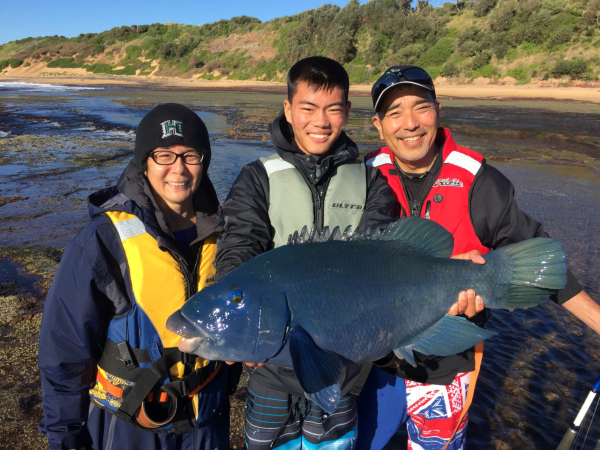 ROCK CHARTERS
Tap Photo For More Information